Revolutionary Fencing System
The Only Truly Secure Temporary Fencing System.
The No Thru™ temporary fencing security system is like no other. Its International Patent Pending design has revolutionised the way temporary fencing and barricades will be used from here on.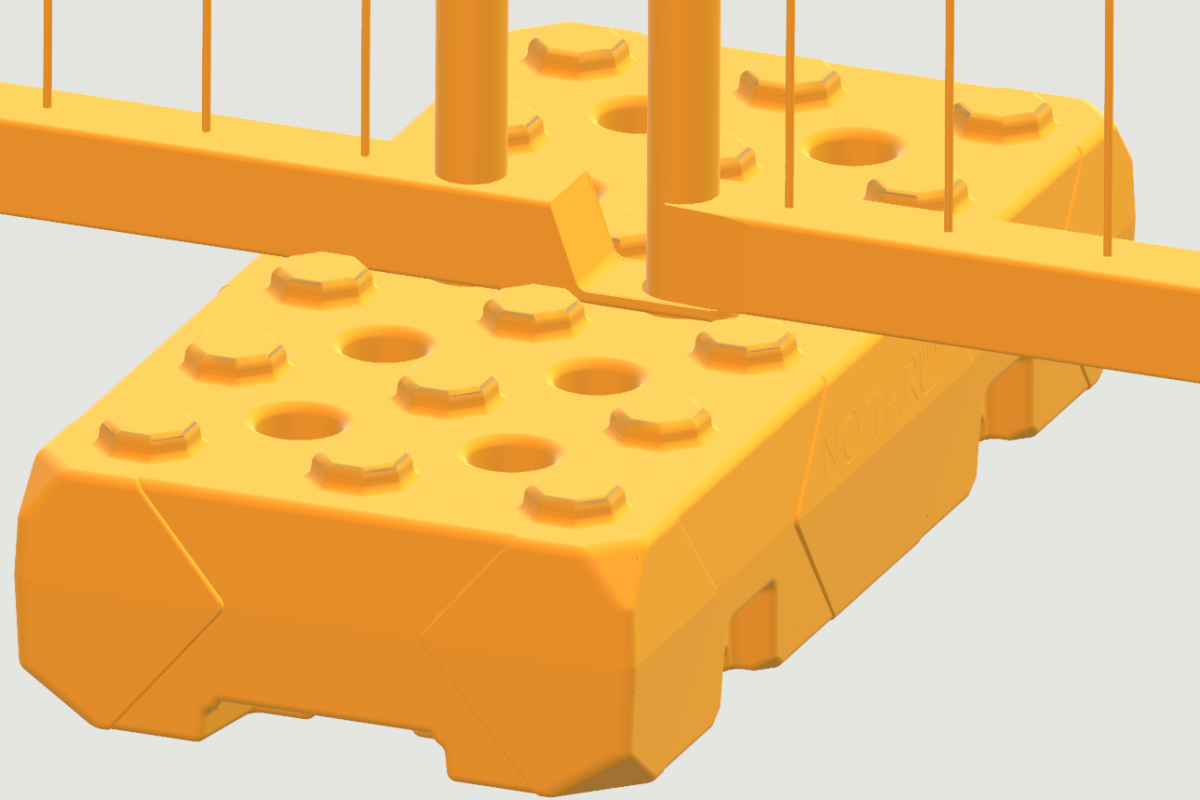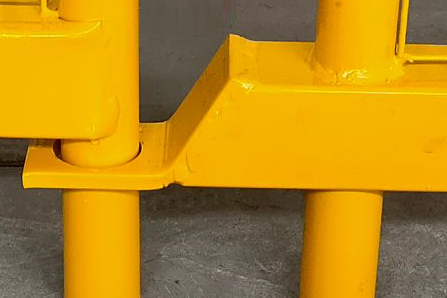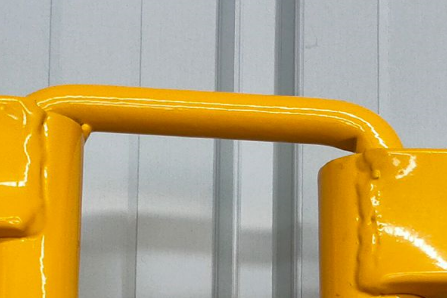 No Thru™ is not just a temporary fence - it's a truly remarkable fence system. Rather than just addressing one weak point of the traditional temporary fence, the creators of No Thru™ have considered the big picture. As a result, the system is not only secure, it also addresses the 3 core areas of temporary fencing.
The Foot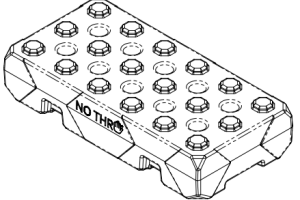 How's it Different?

The foot has several key features. Its 'keyhole' allows the 'key' in the bottom of the fence panel to lock it into place. The foot also has multiple positions for inserting the fence panel. This means you can install your fence to minimise foot intrusion into public areas, such as footpaths. The feet also interlock (similar to Lego™), so you can stack extra feet, adding weight to fences in high wind areas or that have screening or shade cloth fitted. It also makes transporting the feet much safer, stopping lateral load shift.
The Panel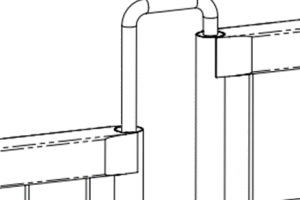 How's it Different?

The panel also has several key features. At the base of each panel, there is a key that inserts into the foot. This locks the panel into the foot & prevents anyone from lifting the panel out of the foot without it being at the correct angle. The other feature, at the top of each panel, is U-shaped connecting rod. This welded rod inserts into the adjacent panel - no fiddly, insecure clamps required. Finally, the fence panels are taller and heavier than most panels, and No Thru™ panels have dense, anti-climb mesh to prevent climb-overs.
The System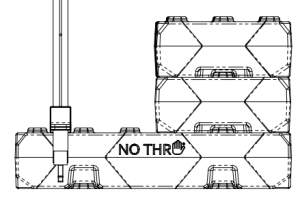 How's it Different?

The wholistic, interlocking design is what makes No Thru™ so revolutionary. All individual features work together to create a fencing system that simply cannot be pulled apart - unless, of course, the hirer wants to do so - then it's easy!
Put It All Together...
...and you get a truly innovative solution that has been designed from the ground up to provide a secure, safe & cost-effective temporary fencing system.
If you would like to know more - please feel free to give us a call or complete the form on the contact us page & one of our team will get back to you on your preferred method of contact.
---
News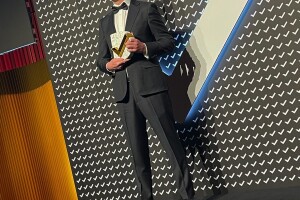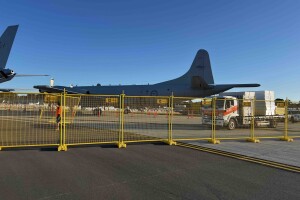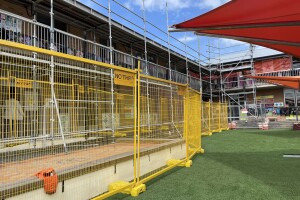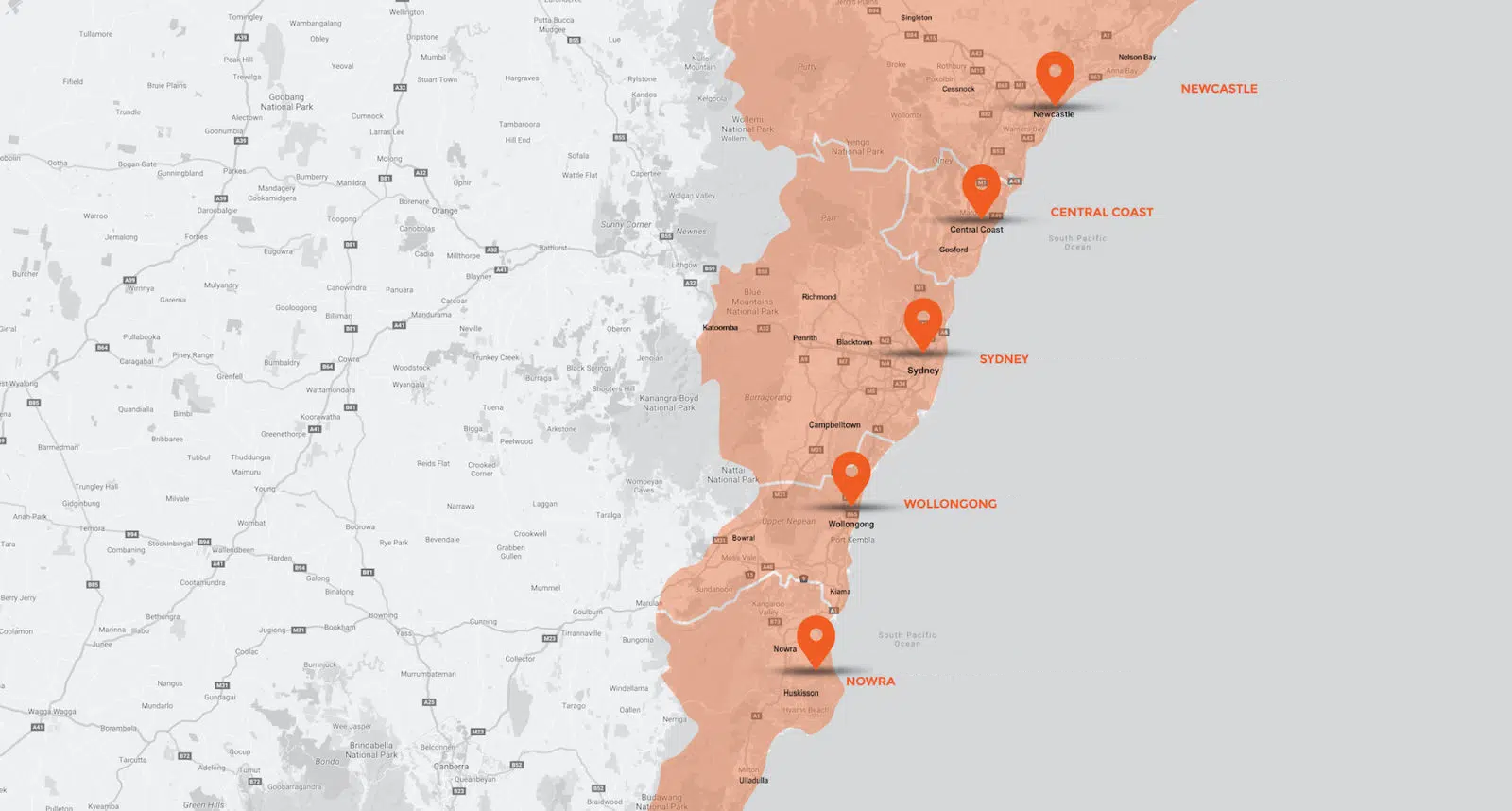 We're here to help Contact Us
We understand that NO THRU is a new concept in temporary fencing, so you'll likely have unanswered questions. Get in touch for any enquiries or questions at all.
We welcome all conversations around local and international partnerships, and licensing of NO THRU intellectual property, including patents.