Benefits of No Thru™
Why did we re-invent the temporary fence?
Temporary fencing has always been treated as just that - 'temporary', and that has meant insecure, unsafe and impractical fences (supposedly) protecting people, supplies and equipment - it's just not good enough. We have created a new design that provides you with a secure, stable and cost-effective fencing solution.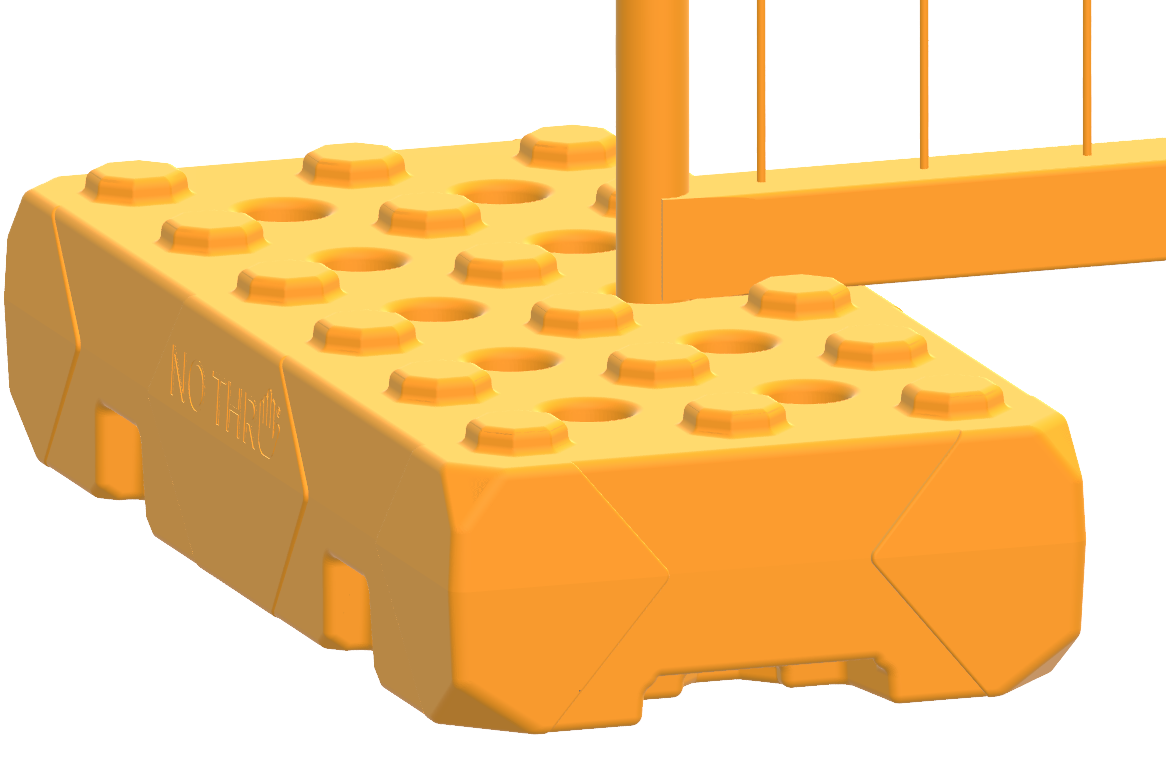 Secure
According to the report "Theft and vandalism at residential building sites in Australia" by the "Australian Institute of Criminology", theft and vandalism on residential building sites is a real problem.
The sad fact is that these thefts often go unreported, and the victims don't claim the losses on insurance. According to specialist insurer Trade Risk, the majority of tool theft occurs on-site, with cut padlocks accounting for 20% of thefts (via gates) and forced entry at 48% of thefts. No Thru™ can help prevent a large number of these forced entries.
The same report highlights the need for real security on your site when you aren't there. Unfortunately, weekends and nights are the vandal's prime times for action.
Times Theft Occurred

59%

74%

Weekend

Night
The Solution
No Thru™ is inherently more secure than the current temporary fence solutions out there. Because every panel locks into the previous one, like a chain, there is no way an intruder can gain access to your site except via the designated entry points (gates).


---

Innovative
The No Thru™ temporary fencing security system is like no other. Its International Patent Pending design has revolutionised how temporary fencing and barricades will be used from here on.
The No Thru™ International Patent Pending design has changed everything. There is no longer a physical way of undoing a fence with a tool and getting through.
Breaking into No Thru™ temporary fencing would require heavy cutting equipment that opportunistic thieves don't carry around and that serious crooks would be reluctant to use as the noise would attract unwanted attention. This means you can now protect high-value items and possessions or use them for crowd control needs. This is all made possible because the No Thru™ fence has eliminated the bolted clamp design and replaced it with a patented interlocking system that simply cannot be separated by an unauthorised person.
The Result
No Thru™ is changing the way temporary fencing is viewed in the industry. In the past, temporary fencing has often only been considered a compliance matter- 'I need to have it because the authorities say so'. Now with No Thru™, site & safety managers are keen to use a system that actually works!


---

Safe
On October 4th, 2016, in a Melbourne suburb, two women (one elderly) were injured when a temporary fence fell on them during ​strong winds.
How often have you seen shoddy fences installed around a construction site or event? Some have even used cable ties or wire to 'secure' their panels together! Unfortunately, all it takes is for a delivery driver or sub-contractor to leave a clamp loose, leaving you vulnerable to theft, liability, fines and/or prosecution for not maintaining a secure site.
As previously mentioned, traditional temporary fencing is ridiculously easy to break into – even children can do it. And therein lies one of the benefits of No Thru™, not only does it keep your building supplies, equipment & site safe, but it also keeps curious kids safe. Of course, nobody wants to see someone get injured, but having a child injured because of poor temporary fencing would be devastating. That's what makes the No Thru™ fencing security system a cut above the rest, and its unique locking system certainly prevents unauthorised access from kids looking for an adventure...


---

Cost-Effective
With building material and labour costs going through the roof these days - every cent counts!
One way temporary fencing suppliers make their money is with the additional fees and charges they add. These include delivery, installation, reinstatement costs, as well as damage and replacement charges. Examples of these are:
$200 for each missing or damaged panel

$50 for each missing foot / block.

$250+ for a crew to visit the site and re-instate removed clamps and separated panels
These costs also show why the panels themselves are often targets for thieves. That's why No Thru™ makes sense. Our panels can't be stolen like the typical "unbolt and pinch" kind. Just set and forget!


---
---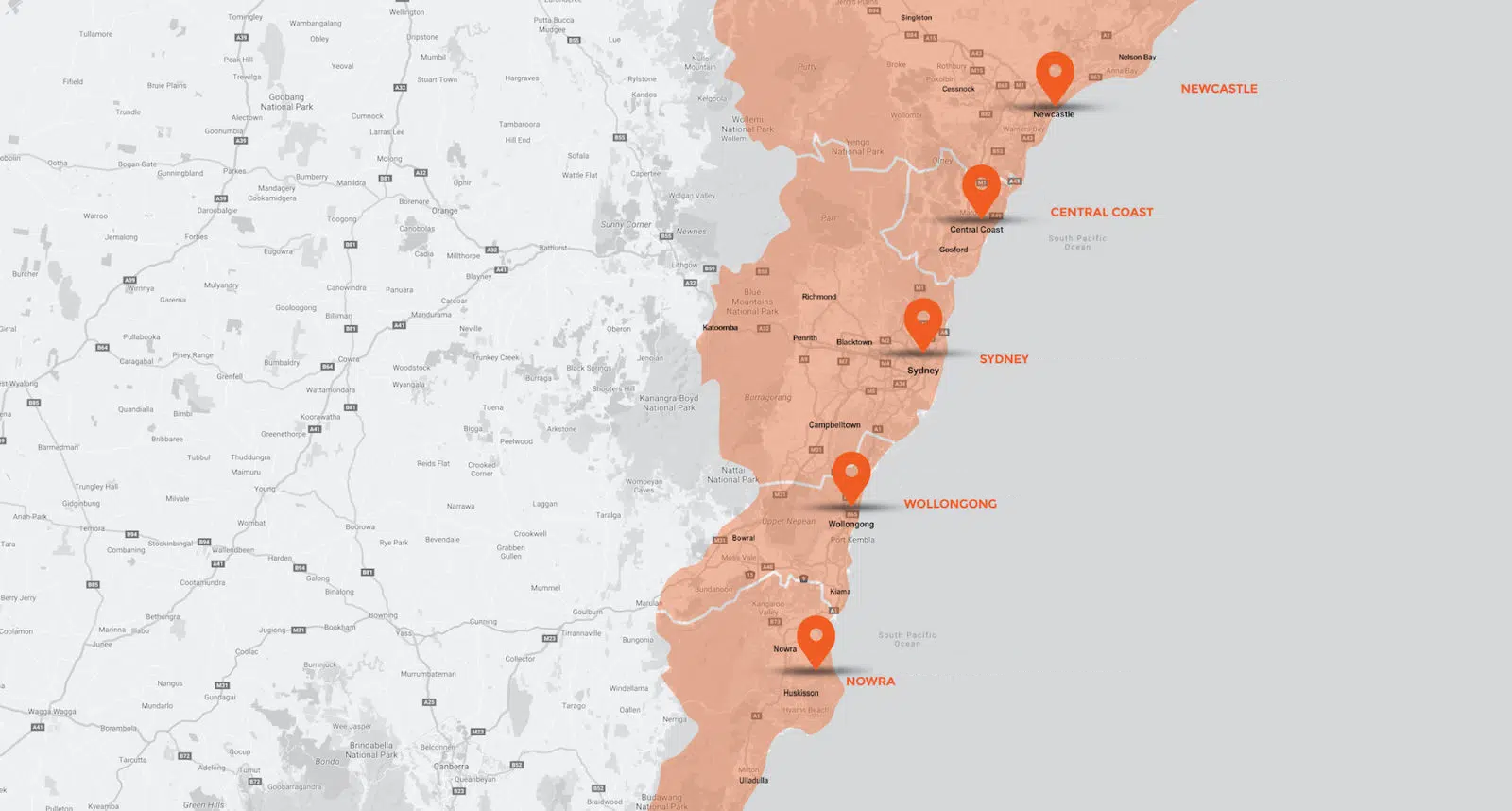 We're here to help Contact Us
We understand that NO THRU is a new concept in temporary fencing, so you'll likely have unanswered questions. Get in touch for any enquiries or questions at all.
We welcome all conversations around local and international partnerships, and licensing of NO THRU intellectual property, including patents.