What, Why & Where of Temporary Fencing
What Are the Primary Uses of Temporary Fencing?
Construction and building
It is a legal requirement in Australia to have temporary fencing erected when building a new home. This applies from the moment the construction work starts all the way through to lock up. This is to ensure that construction debris is kept within site and doesn't become a hazard to the public. Also, that your site is protected from unauthorised access such as kids playing on the site or vandals/thieves,
Vandalism and theft are becoming a more common problem all across Australia. Temporary fencing is easy to break into, and many companies can't afford round-the-clock security or expensive CCTV cameras. The No Thru security system ensures that your property and machinery are safe due to its unique locking mechanism.
Controlling crowds
Portable fencing has proved priceless at large events such as concerts, sporting events or large community events. It is often used to stop people sneaking into events for free and temporary barriers are commonly used to keep the crowd away from the stage area.
Pets & animals
Temporary fencing can be a cheap way to cordon off part of your garden or yard to contain and protect your pets. They can protect your pets from getting loose and causing damage to your garden or property and stop them from escaping and hurting themselves or others.
Pool installation
As with all construction work, it is a legal requirement to use portable fencing when having a pool installed, even if you aren't residing at the property. Rainwater can collect in the empty pool and pose a safety risk to children or even adults. Many pool installers include portable fencing within their contracts so make sure they have included it in your initial quote or invoice. Portable fencing used for pool installation is different from the temporary fencing used for crowd control and construction. If you have any queries about the different types of temporary and portable fencing and their uses don't hesitate to give us a call for free advice.
Why Do You Need Temporary Fencing?
Local building regulation compliance
The Safe Work Australia Construction Work Code of Practice states that any workplace carrying out construction work must manage and control WHS risks and must also ensure that a construction site is secured from unauthorised access. This also applies to building pools, even if the house is unoccupied.
Many construction sites are in public spaces, and passers-by need to realise that the area is unsafe. Temporary fencing is a cost-effective way to protect the general public from wandering into the construction zone.
Stop unwanted people or vehicles from entering the premises
Thieves and vandals entering construction sites is a costly problem. For example, South Australia police reported a few years ago that theft and property damage from building sites averaged about $4,000 per new house in South Australia. That is an incredible amount alone, but you have to add to this the stress of replacing equipment and materials, insurance excesses and increasing insurance premiums, increased security measures and delays in building completion.
As we can see, the effects can be devastating and sadly, conventional temporary security fencing just doesn't cut it. Thieves and vandals can break through standard temporary fencing in minutes. That's what makes the No Thru design unique. The No Thru patented interlocking system ensures unauthorised people can no longer discreetly and easily undo the fence. Imagine the money you will save! If you'd like to know more about our groundbreaking design, don't hesitate to contact us at the telephone number at the bottom of the page.

Where Can You Use Temporary Fencing?
Temporary fencing is used in many different situations, such as:
Outdoor events

Sporting events

Concerts

Building & construction

Crowd control

Storage
Temporary fencing is a legal requirement in most states when construction and building work is undertaken. A permit must be obtained if a public way is being used during minor construction in Sydney. The Sydney gov.au site states, "You need to seek approval for temporarily closing or partially obstructing a footpath, cycleway or roadway during development or works activity."
In Australia, there are specific regulations (AS 4687-2007) when using temporary fencing, such as:
Achieves a minimum height of 1500mm

Remains erect and stable at all times

Has been installed, moved or altered by a competent and trained installer

Has been installed in accordance with the specific hirer's instruction/installation manual

The fence design has taken into account wind loading, impact tests and stability

All fencing components are in good condition and maintained regularly
The No Thru temporary fencing meets all the necessary standards and even goes beyond them in many areas. If you would like to know more about our temporary fencing or have any questions about fencing regulations, don't hesitate to give us a call on and we will be happy to answer any questions you have.

Pros and Cons of Temporary Fencing
Temporary fencing and barriers are a cost-effective way of securing premises, sites or events. They are very convenient because they are not secured to the ground and so can be moved easily. They are also reusable and have various uses and purposes, such as crowd control, construction hoarding, gardens or barricades.
Durable and multi-purpose
Temporary fencing is extremely durable; it can be used for long periods and also be used multiple times for different purposes without damaging them. Temporary fencing systems can also withstand all seasons, material dependent. This makes them highly sought after for outdoor usage.
Easy assembly
One of the most significant advantages of temporary fencing is that they are easy to assemble and disassemble. They can be erected at short notice, making them ideal for last-minute events and emergency situations. They can also be dismantled quickly and easily and transported elsewhere.
While the advantages of temporary fencing are numerous, there are also many drawbacks.
Temporary fencing maintenance
One of the biggest downfalls of temporary fencing and barriers is that they must be inspected regularly. Often, the bases get moved by the wind or kids playing with them and have to be moved back into the correct position. In addition, clamps and brackets can become loose or even be removed by vandals or thieves.
That's one issue you never have to worry about with our No Thru temporary fencing. Our patented interlocking design ensures the brackets never become loose or are removed by an unauthorised person. Contact us today for a free, non-obligatory quote.
---
News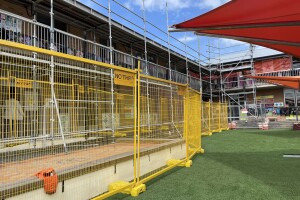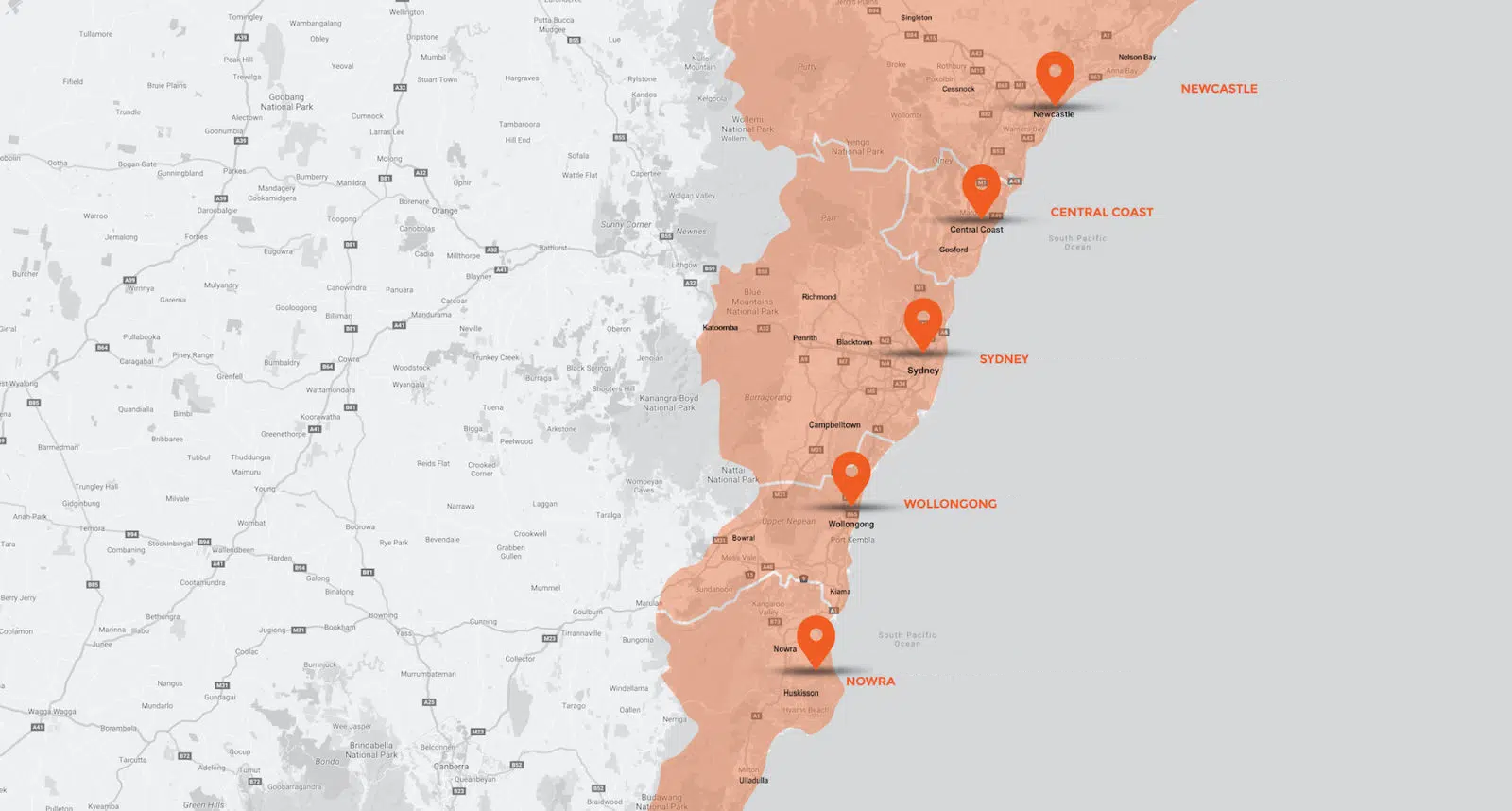 We're here to help Contact Us
We understand that NO THRU is a new concept in temporary fencing, so you'll likely have unanswered questions. Get in touch for any enquiries or questions at all.
We welcome all conversations around local and international partnerships, and licensing of NO THRU intellectual property, including patents.