The No Thru Security Fencing System
How Does The No Thru Temporary Fencing System Work?
The security system's central part is at the fencing's foot. The right-hand side has a key, and the left-hand side has a brace that stops the foot panel from being lifted. The brace also stops the foot from rotating.
Keyhole interlocking system:
The keyhole and key interlocking system are in the foot and fence panel respectively. This simple yet effective system stops people from simply pulling the fencing panel out of the foot. The only way to remove a fencing panel is to reverse the fitting process; there is no other way to undo it, making it the securest temporary fencing system on the market. If you feel the need to allow for possible future access in an area that doesn't currently have a gate, the fence can be set to allow for a future opening by the site manager. This ensures that you won't be locked in or out of an area of your site where you don't have a gate.
Bracket:
A run-of-the-mill temporary fencing system can be removed with a pair of pliers. However, the No Thru temporary fencing system changes that by removing the need for an unboltable top clamp. How? By using a solid welded top hoop that keeps the two panels together.
Height:
The No Thru fencing panels are also taller than traditional temporary fencing panel systems and have an anti-climb mesh.
Access points:
The No Thru ™ temporary fencing system allows you to define your access points, so rather than monitoring the whole perimeter or all the fencing panels, only one needs to be monitored by CCTV or a security guard. Imagine how much money this will save you! So, the No Thru temporary security fencing gives owners, security guards, or project managers complete control of who can enter the site at any given moment.
These added security features are where the No Thru temporary security fencing got its name, as no one can get through.
Check out the following video to learn more:
What Makes the No Thru Temporary Fencing System Different?
Temporary fencing is essential for any building and construction site and even a legal requirement in most states. (https://www.worksafe.vic.gov.au/construction-site-security-fencing).
The problem is that traditional temporary fencing is ridiculously easy to break into – even children can do it. That's what makes the No Thru fencing security system a cut above the rest; its unique locking system prevents unauthorised access without the use of heavy cutting equipment.
This is achieved by having a locking element on the right-hand side of the foot and a brace on the left-hand side which stops the fence panel from being lifted. The brace also stops the foot from rotating.
The No Thru system allows you to define your access points because it reduces the number of panels that can be accessed. In addition, this eliminates the need to monitor all the perimeter panels, making them much easier to control.
Contact us today to discover how much the No Thru temporary fencing system costs or just to discuss it further.
Is the No Thru Fencing System More Expensive?
Naturally, a more secure system will be more expensive to rent or buy. But statistics show that site-related thefts are on the increase. According to one specialist insurer, Trade Risk, the majority of tool-related thefts occur on-site via gates and fences, with forced entry accounting for 48% of thefts.
This is one of the main reasons No Thru security fencing system focuses on security, not competing with other companies to make cheap temporary fencing.
Is the No Thru security fencing system cost-effective?
A few years ago, South Australia police reported that theft and property damage from building sites averaged about $4,000 per new house in South Australia. Sadly, many have found out the hard way that insurance companies don't cover the full loss.
A report (Theft and vandalism at residential building sites in Australia), stated that "a large percentage of victims who were insured made no claim to their insurance companies (74% for theft victims and 88% for vandalism victims)." The report went on to explain, "One reason for the low rate of claims is that the total loss was not high enough to outweigh the cost of the policy excess, or of the trouble involved in making a claim."
A brochure released by NSW Police states, "Theft from residential construction sites accounts for 1% of the cost of a new home. These hidden costs are often passed onto the homebuyer." The same report recommends using temporary fencing, saying, "Temporary fencing can help reduce the incidence of theft and vandalism."
Is No Thru Temporary Fencing For You?
The No Thru security fencing system is not aimed at the cheap temporary fencing market, which is saturated in Australia. Instead, we aim to supply high-quality temporary security fencing that cannot be easily breached or stolen.
Our focus is on temporary fencing that gives you peace of mind when you lock up at night. You do not have to worry about thieves and vandals and employ additional security staff or acquire CCTV.
The No Thru temporary fencing system is suitable for building and civil contractors, local councils, schools, and festival and event organisers. Also, Education and other government departments such as roads and rail transport.
Is the No Thru Temporary Fencing System Available Nationally?
Our initial rollout will be in Sydney, Newcastle, Wollongong and the Central Coast, but we will supply nationwide as demand increases. This type of temporary fencing also has international potential, and we are also looking into expanding into the international market.
If you want to find out why No Thru temporary fencing is the best thing since sliced bread, don't hesitate to contact us via the link below or call us today on .
---
News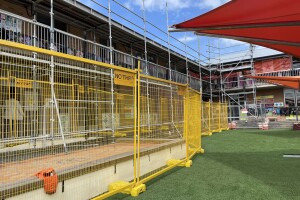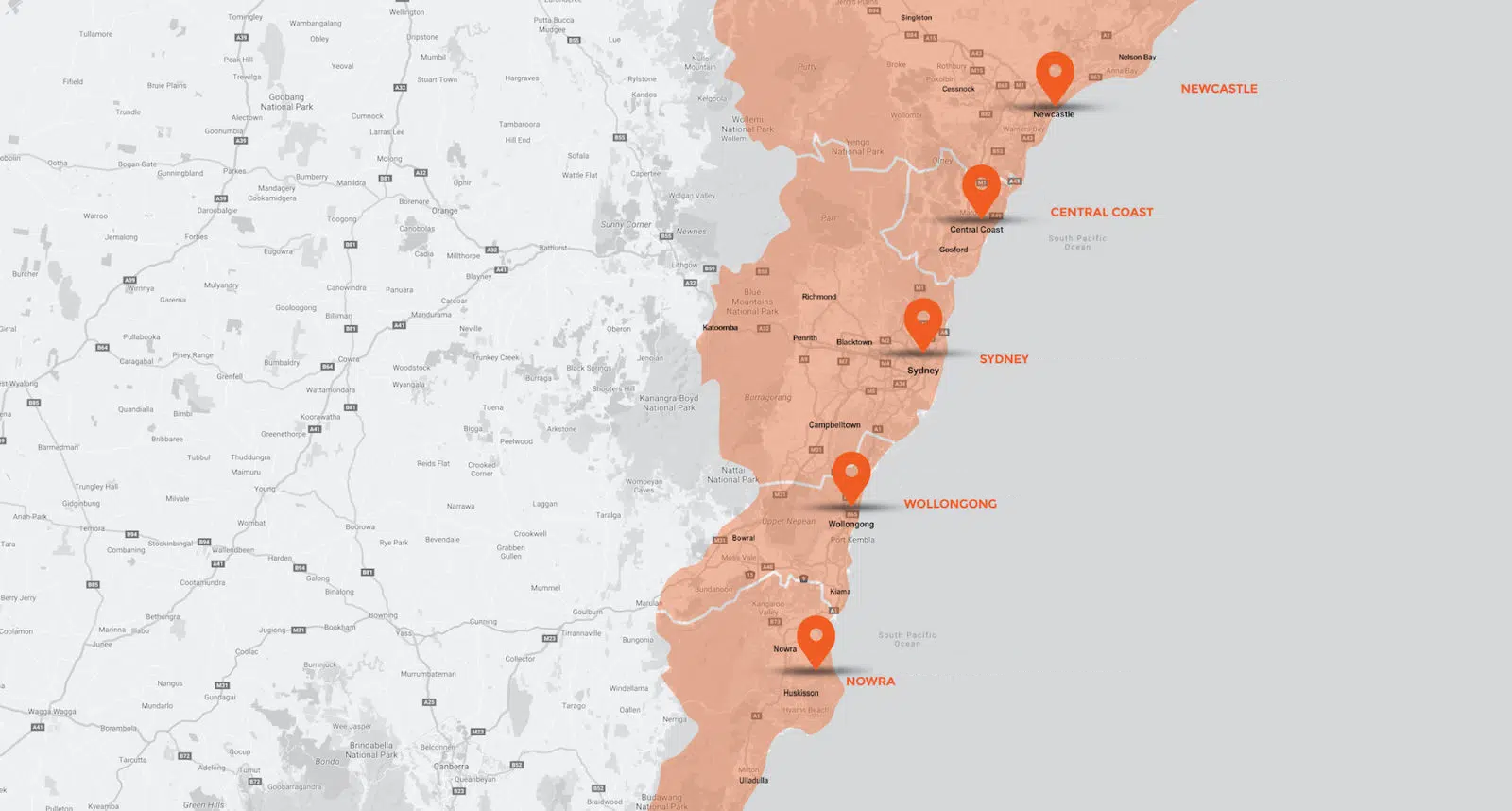 We're here to help Contact Us
We understand that NO THRU is a new concept in temporary fencing, so you'll likely have unanswered questions. Get in touch for any enquiries or questions at all.
We welcome all conversations around local and international partnerships, and licensing of NO THRU intellectual property, including patents.